Baking Machine Overview
Highlight Features

· Variety Speed for Customer Choices
MEC sugar cone baking machine consists of a variety of baking ovens with production capacities ranging from 3,500 to 11,000 rolled sugar cones per hour.
· High Quality for High-grade Products
MEC sugar cone baking machine is outfitted with a special heating design to achieve even baking results and a high product quality while using less energy. Sturdy baking plate material and design are adopted.
· Durable Design for Longevity Operation
During the research and design, particular attention is paid to the durability of the applied materials. Our spare and wear parts all have a high performance - designed to keep your production lines operating efficiently 24/7.
· Synchronized Operation for Product Accuracy
Based on customer need, the whole machine operation can be synchronized by frequency-controlled servo drives for higher precise and uniform. The synchronization and control are done automatically.

Machine Details
· Accurate Batter Pump:
Pump the batter automatically from the batter tank and spray on baking plates precisely. Batter quantity can be adjusted to make cones with different sizes on one machine.
· Durable Baking Plates:
Made of high-qualified ductile cast iron and easy to clean. Still keeping good after decade use. Designed in a way to optimize heat distribution. Precise limiting ring is engraved for flat top cone only.
· Double Layered Panel Door:
The oven is encased with insulated doors. It reduces heat loss, saves energy and keeps the panel cool.
· Robust Machine Frame:
All the frame parts are made by laser cutting with higher degrees of precision.
· Auto Gas System:
Auto ignition system is installed. Upper and lower burners. Special design nozzle system increases energy efficiency. LPG and natural gas are allowed. Gas leaking detector is optional for higher safety standard.
· Precise Forming Device:
Rotary rolling table makes sure the wafer takes the short path from baking plates to rolling moulds. The size of sugar cone is perfectly controlled.
· High Quality Components:
German brand bearings, accessories and grease are used for the best and stable machine running and less machine parts replacement.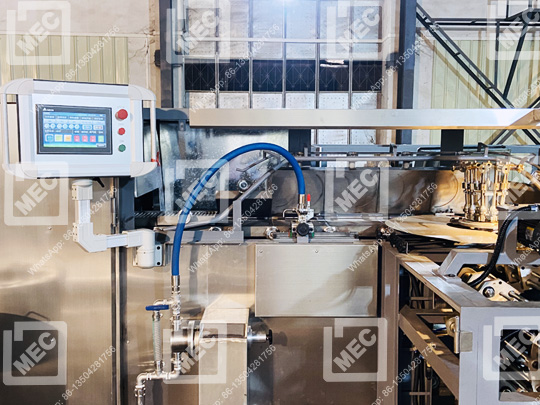 Baking Pump & PLC Control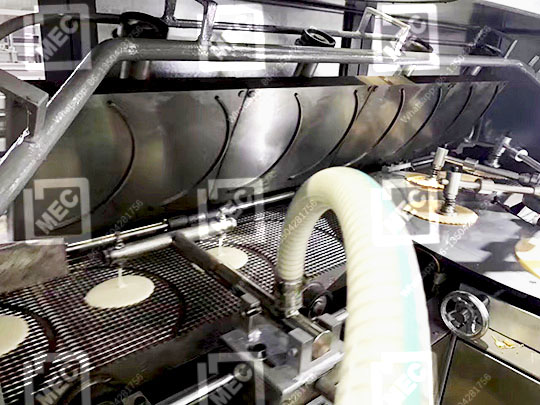 Baking Plate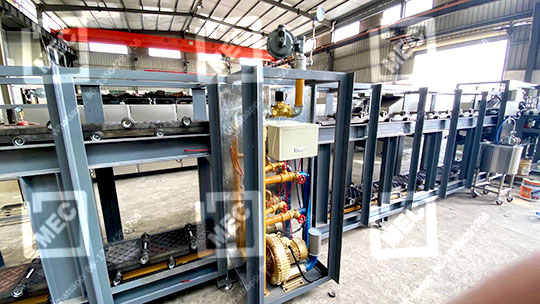 Gas System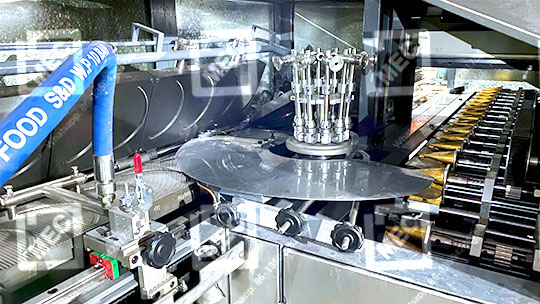 Forming Device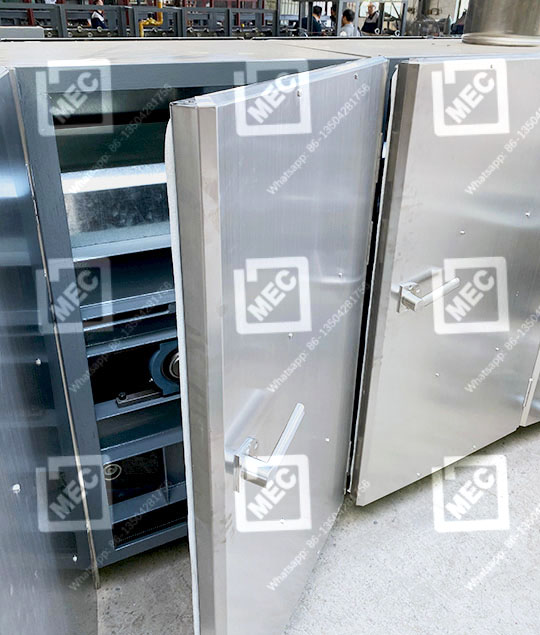 Panel Door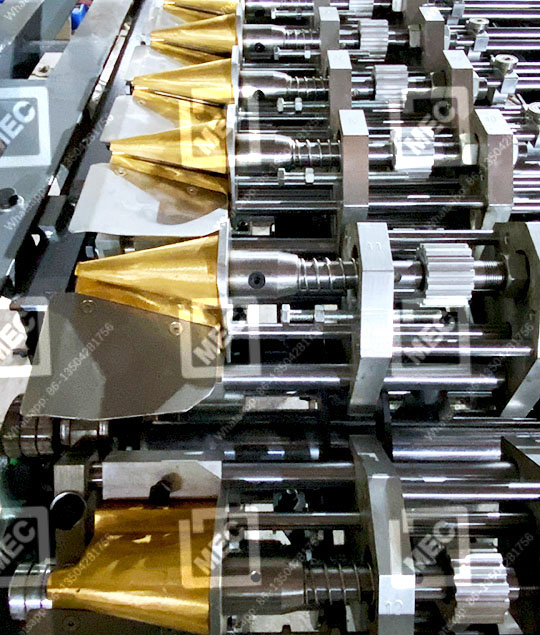 Rolling Mould

Rotary Rolling Table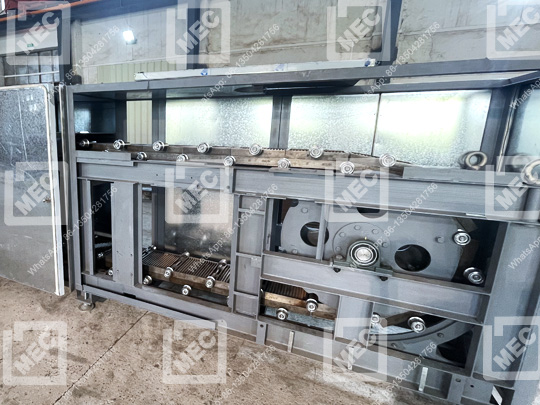 Machine Frame