Accessories
Cooling Conveyor
After leaving the main machine, the cones slide onto the cooling conveyor. Horizontal guiding rails gently align them and move them forward, keeping exact distances between the cones. The cooling conveyor is available with three to six transportation lanes (also can be customized), depending on the output of the baking machine. If factory space is limited, cooling tower design can be adopted.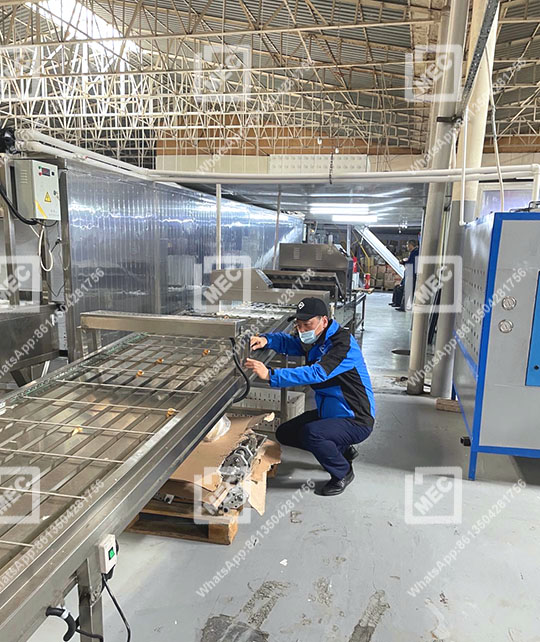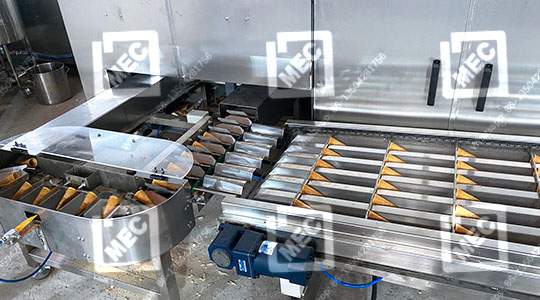 Metal Detector
The conveyor has a metal-free zone where the cones are conducted through a metal detector for higher quality control. The whole lane containing the contaminated cone will be sorted out automatically.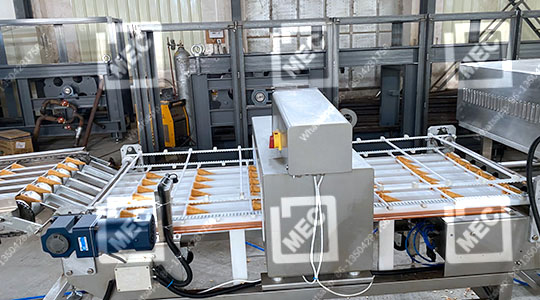 Automatic Paper Sleeve System
The automatic sleeve machine detects whether a cone is present. The machine grabs a single sleeve with a suction cup and lays them on conveyor where the cones slip into the sleeves. Angular magazine for sleeves allows an easy refilling.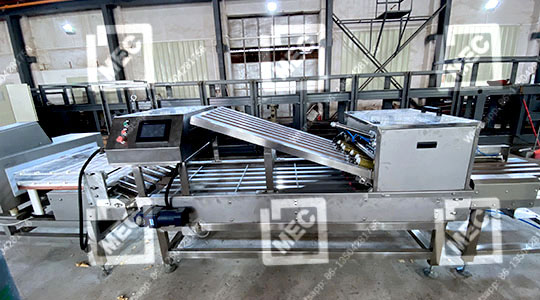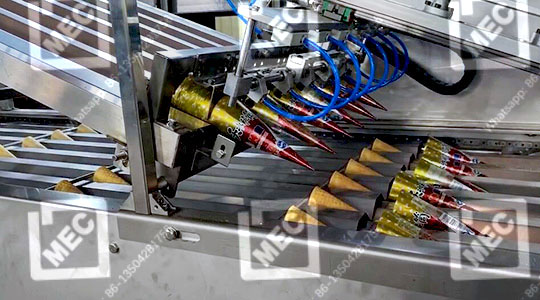 Natural Rim Cone Top Adjuster
To place natural rim cone into the same position before packaging.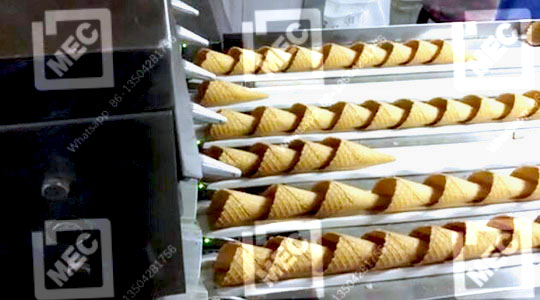 Stack and Counter
The cones are stacked loosely into each other. The stacked quantity for each line is adjustable.