Accessories
Door-Type Wafer Cooling Machine
After baking, wafer sheets are automatically passed over the archway, where they are cooled stress-free at ambient air. Its archway allows operators to walk underneath the production line. A deburring brushes installed to sweep away the wafer bubble at the entrance; quality stainless steel used.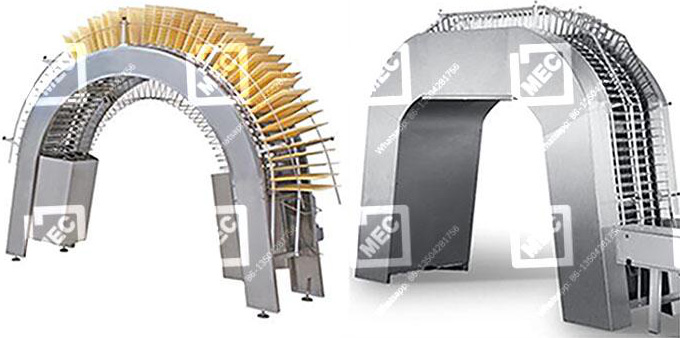 Sheet Picking Machine
Remove the defective wafer sheets and collect wafer sheets under machine emergency conditions. By receiving signals of failing operation of cooling machine or cream spreading machine from PLC, the picking machine automatically change the moving direction of the wafer sheets from the cooling machine and make them drop to the box under the machine for reusing.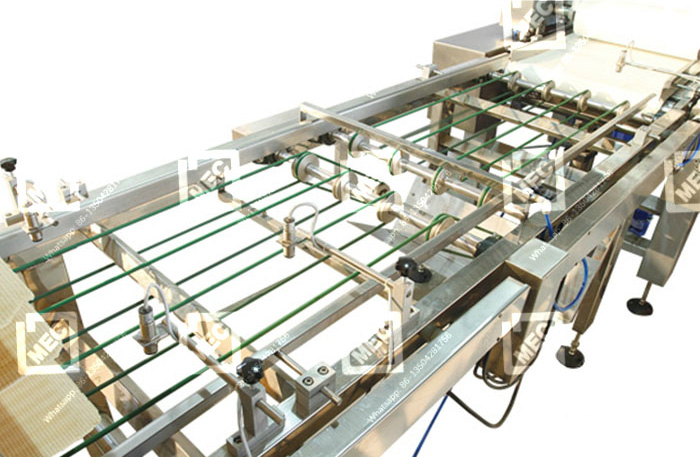 Cream Spreading Machine
Spread cream onto the wafer sheets. With the film method, the cream film from the spreading roller ensures that it is equally distributed, and transferred gently onto the wafer sheet. Spreader heads are available for cream, chocolate, jam, etc. The wafer sheets to be creamed are passed, without gaps in between, under the spreader head and are continuously creamed by the film method; if required they are then stacked and a cover sheet is applied on top to form a sandwich. Spreading machines are based on a modular design.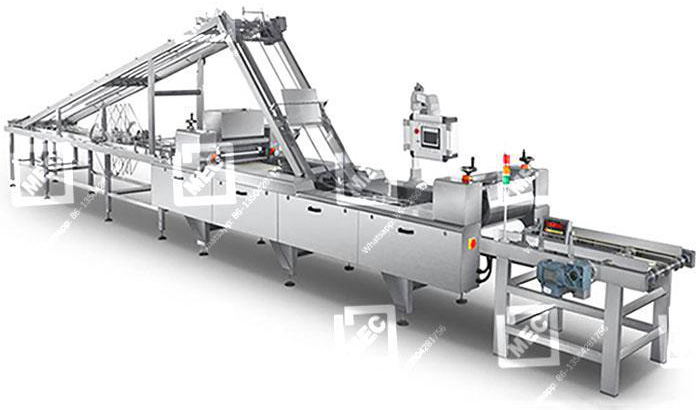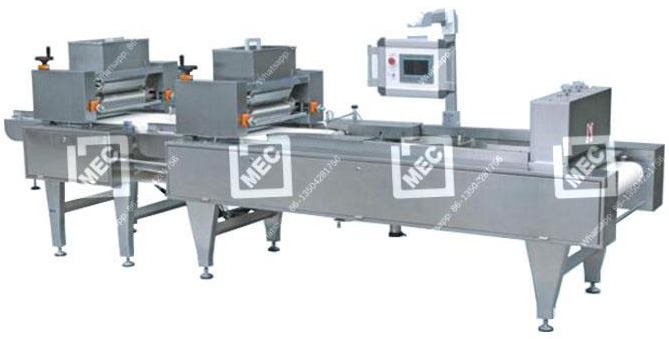 Cutting Machine
A steel wire or blade fully automatic cutting machine for cutting cream, caramel or jam filled flat and hollow wafers. This machine is pneumatically handled so that the smooth transfer through the machine is ensured. The direction changing to have longitudinal and cross will be done automatically. The cutting layers can be adjustable and optional. Organic glass cover ensures satisfy hygienic and safety protective standard.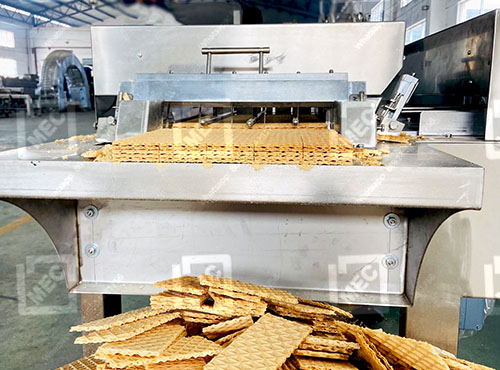 Chocolate Enrobing Machine with Cooling Tunnel
MEC can offer you the whole production line of homogenously mixed chocolate mass preparation and fully automatic chocolate enrobing machine. The enrobing machine is to coat chocolate on wafer to give them a luxurious finishing touch. Cooling tunnel is available.