Biscuits Production line

Overview
MEC supplies biscuits manufacturers with efficient, reliable, and sanitary production systems. On our modern, high-volume production line, you can create hard biscuits, soft biscuits, cookies with diverse shapes and flavors. We support customers by providing flexible, efficient solutions that will keep them competitive in the food market.



Baking oven
Our biscuits production line can be connected to the hybrid oven, hot-air circulation electrical baking oven, and hot-air circulation gas baking oven. The oven has individually adjustable temperature zones controlled by PLC, which gives biscuits an even and nice baking effect. The baking oven is completed with oven driven, enter-oven machine, out-oven machine, and peeling machine.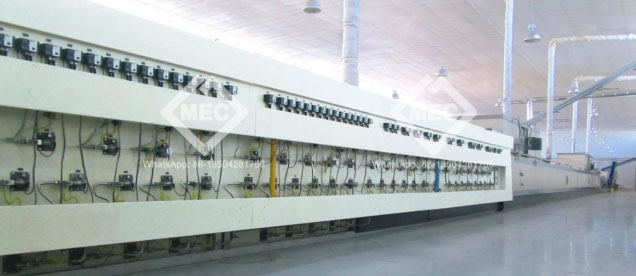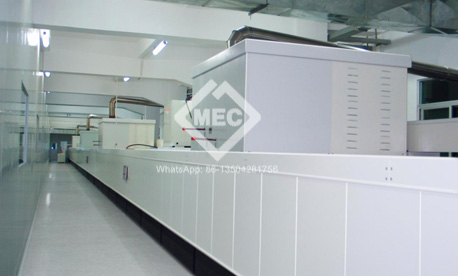 Hard biscuits production line
• S-shaped blade helps to prepare the dough in optimum conditions.
• Ensure the dough can be precisely and continuously cut. Scrap dough can be discharged and re-routed to the dough handling system for reuse.
• Can be equipped with decorating machine to produce creative biscuits.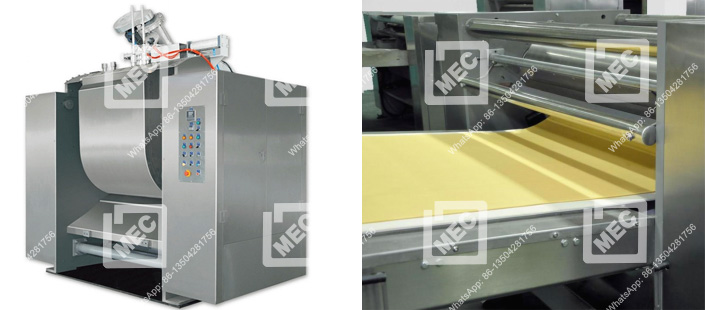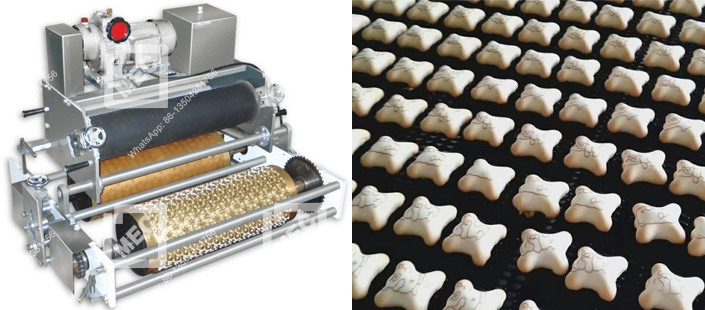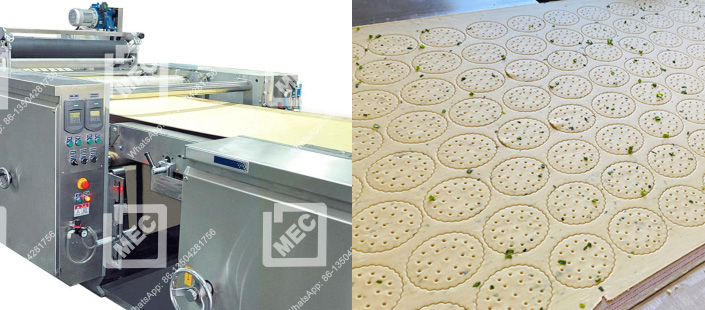 Soft biscuits production line
• Production of soft biscuits of various shapes, sizes, surface patterns, and flavors.
• Easy operation, small footprint with high economic efficiency.
• Can be equipped with various conveyor belts and customized production lines according to factory layouts.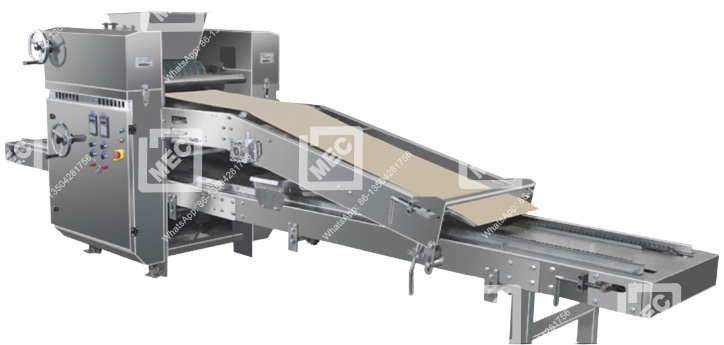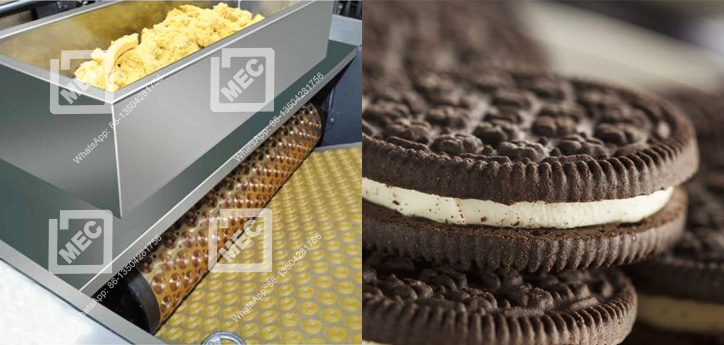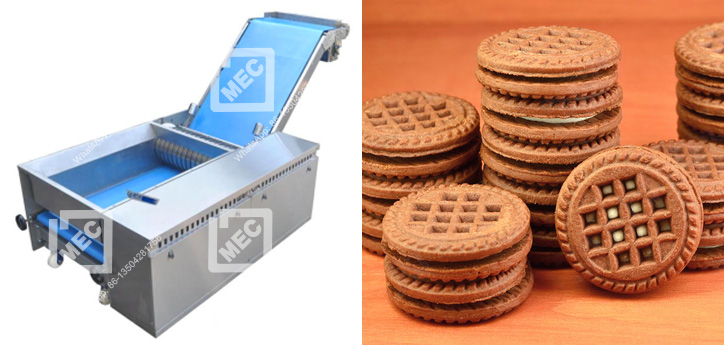 Cookies production line
• Integrated extrusion and cutting operation with independent servo motor drive. Equipped with PLC control.
• Uniform dispensing. The cutting knife is made of durable stainless steel.
• Can be equipped with a variety of molds that are easy to disassemble.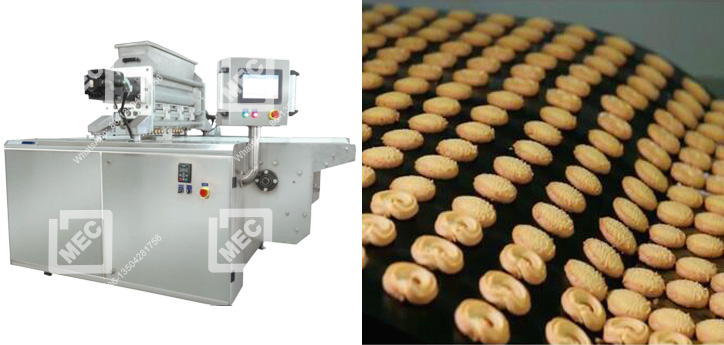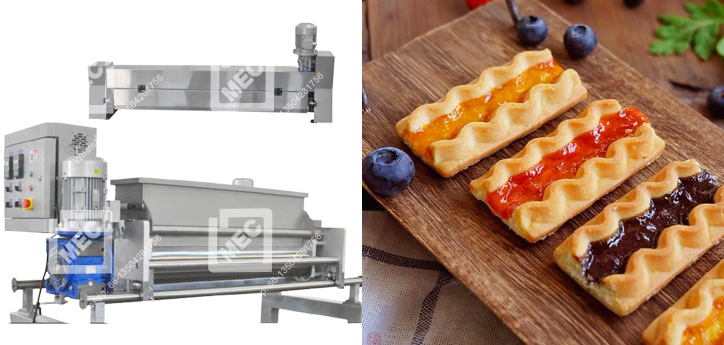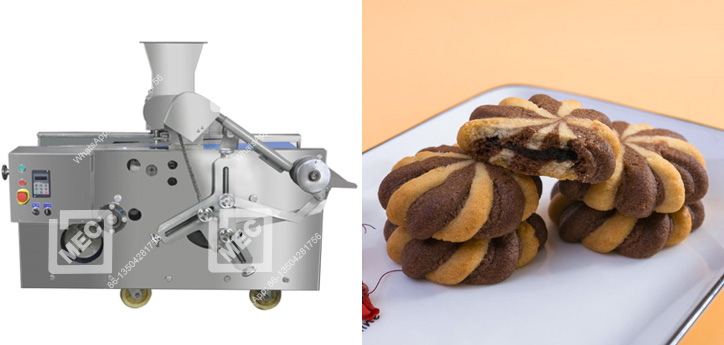 Auxiliaries
We also provide a wide range of auxiliaries such as egg and syrup sprayer, oil coating machine, spreader, injection machine, drum seasoning tube, etc. These auxiliaries enable manufacturers to create biscuits and cookies with diverse flavors.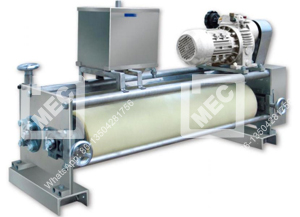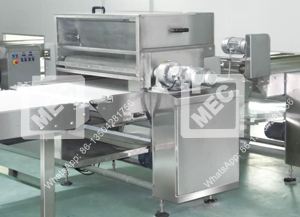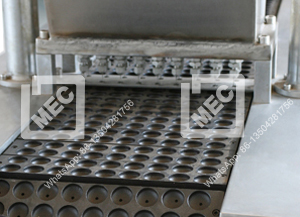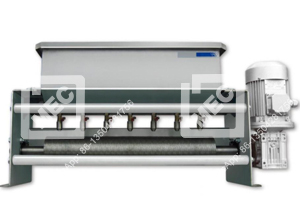 Working Procedure
Dough preparation
• After the special-shaped blades mix the dough to the proper viscosity, toughness, and ductility, three pieces of T-form rollers press the dough and make it easier to enter the sheeter.
• The laminators reciprocally layer the dough with a fast speed, which can improve the flakiness of your biscuits. Can be equipped with a flour sprayer to satisfy the taste.
• The dough sheet is cut and molded into biscuits blanks by Rotary Cutter and Rotary Moulder. The edge remnants will return to the feeding hopper through the recycling system. PLC control is available for the whole process.
Baking
• Salt-sugar Sprinkle and Sesame Seeds Sprinkle can be equipped for those different flavor biscuits before they are fed into the oven by Enter-oven Machine and Oven Driven.
• Baking is carried out in different tunnel ovens per needs. Hot-air Circulation Gas/Electrical Baking Oven, Direct Gas-fired Oven, and Hybrid Oven all ensure quick and smooth baking with less energy consumption under the control of PLC. Conveyors for loading/unloading and oil sprayer can be equipped to complete the line.
Cooling and Packaging
• After the biscuits are cooled down on Cooling Conveyor, Stacker will arrange the finished products with star wheel and discrepancy speed device into rows for subsequent packaging.